Abhishek Salvi's digital paintings feature in 2022 calendar, unveiled by Minister Aditya Thackery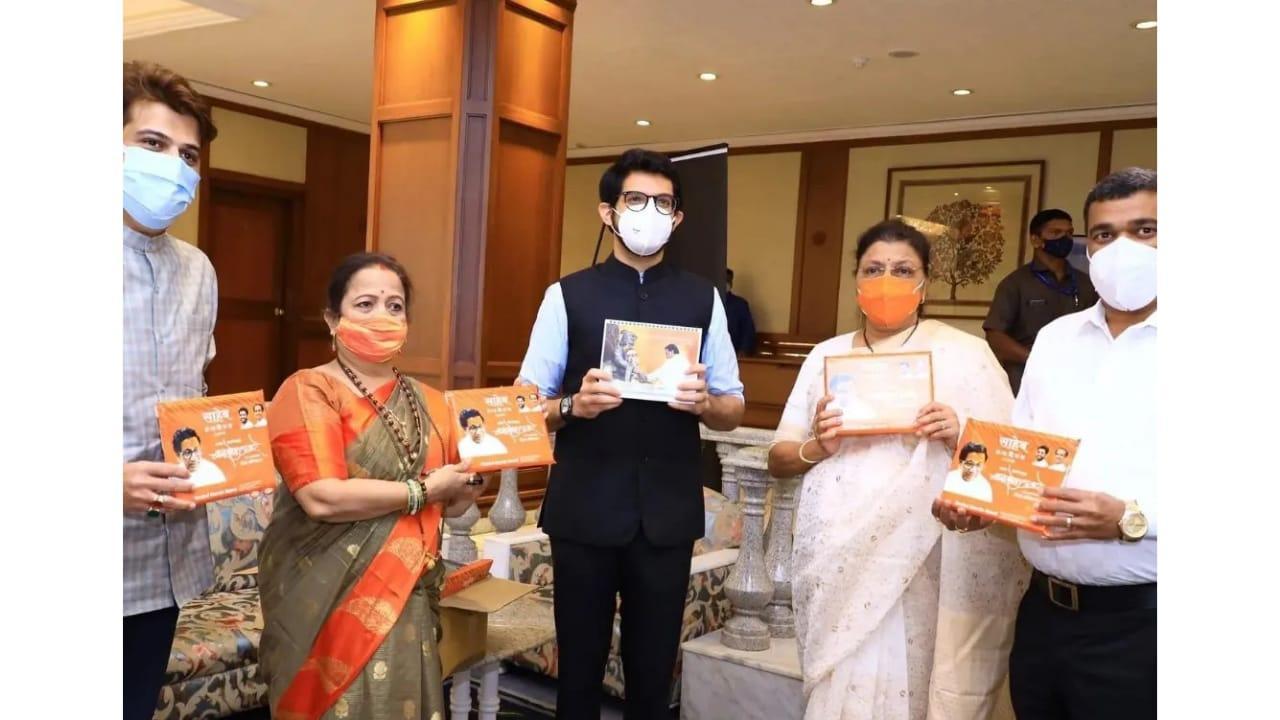 Abhishek Salvi is a digital artist and illustrator from Gujarat, who first found his love for portraiture while still in school. He was 16 then and very determined to do something big for himself.
Aditya Thackeray (Minister), Kishori Pednekar (Mayor) and Rahul Kanal
"Money is important but not if it comes from family, you have to stand up for yourself and defend yourself," Abhishek says, adding, "I haven't been lucky enough to get support from my family since I was a teenager after my dad passed away, it was just my love for my art that I had." Abhishek never finished college as he had responsibilities he could only take care of if he earned enough. And he did.
His career began when he was in the 3rd year of college, and he exhibited his pencil portraiture for the first time at a college festival. He then knew that people liked his work. "And that's when I decided that I wanted my works to peak," says Abhishek.
Exploring for a few years, he started doing digital illustrations and gradually turned to realistic digital paintings.
More and more of his clients started to like his way of painting digitally when his work was appreciated and praised by "I Love Mumbai" foundation and President Rahul N. Kanal.
2021 made him a great success when together with Abhishek foundation planned a project to launch a "2022 Calendar" "Recreating Memories of Honorable Balasaheb Thackeray" on his birthday, which were distributed in all Maharashtra by the foundation. "This project has become the biggest milestone for me," says Abhishek. "It was a project where I had to restore the old photographs and memories of Balasaheb Thackreyji", he adds. The calendar was unveiled in January 2022 by Maharashtra Minister, Aditya Thackreyji, Mayor, Kishori Pednekarji and I Love Mumbai Foundation Chairman, Rahul Kanalji.
Follow Abhishek Salvi on Instagram:
https://instagram.com/abhisheksalvi.art?utm_medium=copy_link