The best digital art and drawing software offers an extensive set of creative tools for artists of all skill levels, from novice to professional.
It doesn't matter what medium, type or style of art you want to create – the best art software can help you achieve it. It can be drawing or painting on a virtual canvas, for design or illustration, or even for photo manipulation.
What makes the best software particularly useful is the degree of control you can have over your medium, such as choosing effects for oils, watercolors, charcoal, crayons, and more.
Plus, unlike physical art, you can edit and delete, expand and evolve your work until you're completely satisfied with it.
Different drawing and painting programs have their strengths and purpose, and although all can be used with a mouse, it is often best to work with a digital pen/design tablet such as a Wacom, in order to achieve details as precise as possible. .
Whatever you're looking for in drawing and painting software, here we'll review the best ones to help you choose.
We have also highlighted the best free drawing software.
---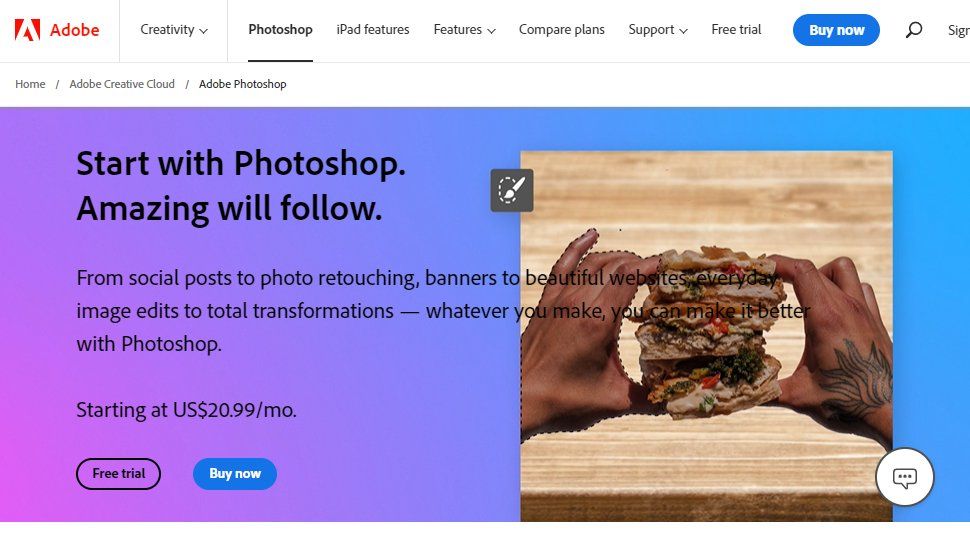 When it comes to creative software, Adobe has dominated the scene for decades and Adobe Photoshop CC (CC stands for Creative Cloud) is loved by artists and designers around the world. It provides creative types with a plethora of cloud-based tools to create and enhance photos, illustrations, and 3D visuals.
This software is not limited to editing photos. If you are a professional designer, you can use it to create packaging, banners, websites, logos and icons. Not only can you create your own designs, but you can also use intuitive templates if you're more of a beginner or working to a tight deadline.
You can design your own artwork and also turn images into paintings, with the ability to switch between anime style and print options. When you've created a room, you can enhance it with a range of built-in effects.
There are several pricing tiers, depending on what other apps and features you want to integrate with Photoshop CC. The cheapest is the Photography tier that comes with Adobe Lightroom CC, along with 20GB of cloud storage. From there, the single app plan includes 100 GB of cloud storage, plus Adobe Portfolio, Adobe Fonts, and Adobe Spark. For the All-Apps plan, you also get access to all of Adobe's creative desktop and mobile apps.
Read our full Adobe Photoshop CC Review.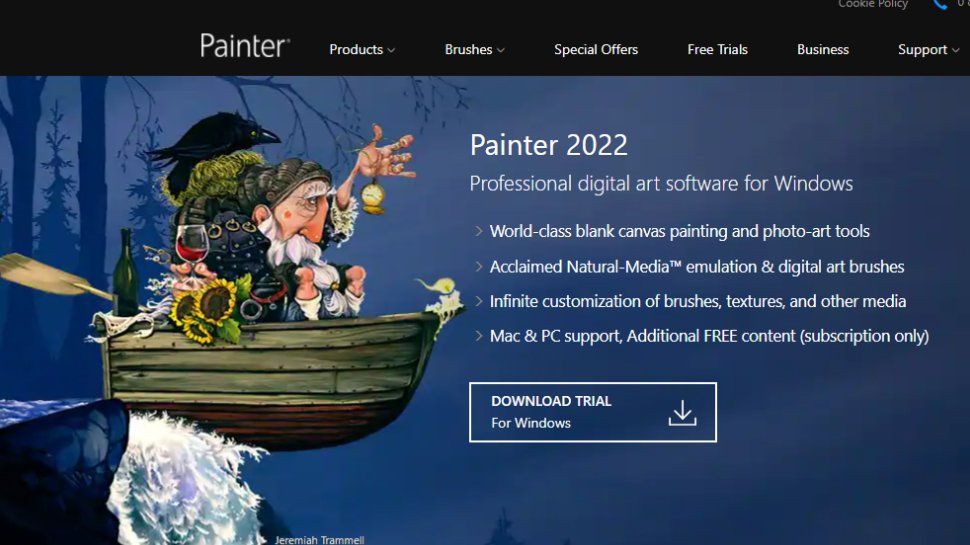 Corel offers a host of creative software packages, one of which is a drawing application called Painter. Aimed at designers, artists, and students, this cross-platform app gives you "thick paints" that you can brush onto your digital canvas, then scrape or blend to create highly realistic masterpieces.
There's a huge selection of brushes, with the ability to create custom brushes and palettes – and you can import them too. Painter is a downloadable application available on Windows and Mac. It is also compatible with third-party software such as Photoshop and drawing tablets from companies such as Wacom.
There are special rates for an educational edition for students and learning centers.
Read our full Corel Painter review.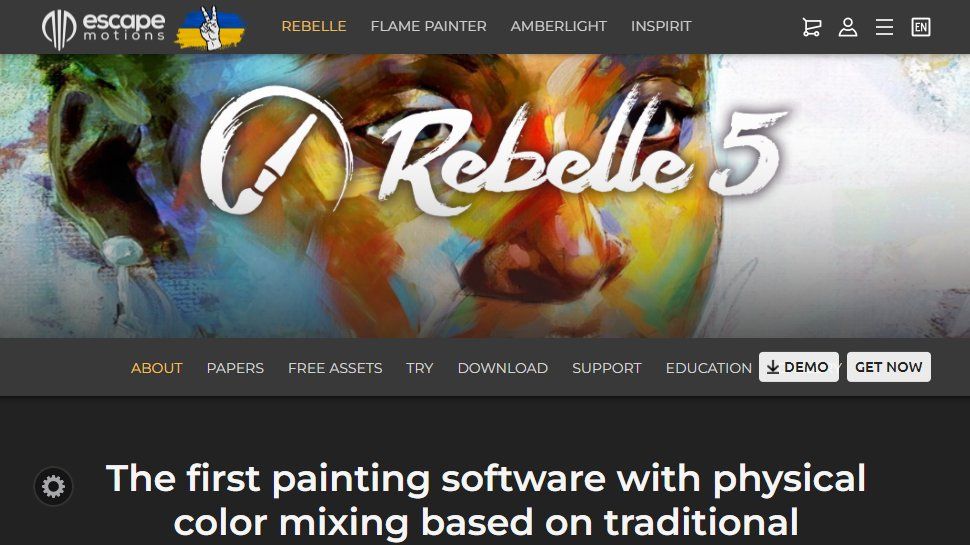 Developed by artist Peter Blaskovic, Rebelle is another very versatile drawing and painting app. Described as "one-of-a-kind painting software", it was designed for creatives working on watercolour, acrylic, watercolour, and water-based artwork.
Blaskovic created the app as part of his experimental drawing projects and wanted an easy-to-use program to access natural painting tools on the go. The application uses realistic color mixing, wet diffusion and drying techniques, and offers a plethora of watercolors, acrylics, inks and pastels.
There are also "dry" tools like pencils, markers and erasers, so you don't have to stick to brushes. The app also has some cool features like the ability to tilt the canvas you're working on. Additionally, Rebelle works with Photoshop, allowing you to leverage 23 additional blend nodes.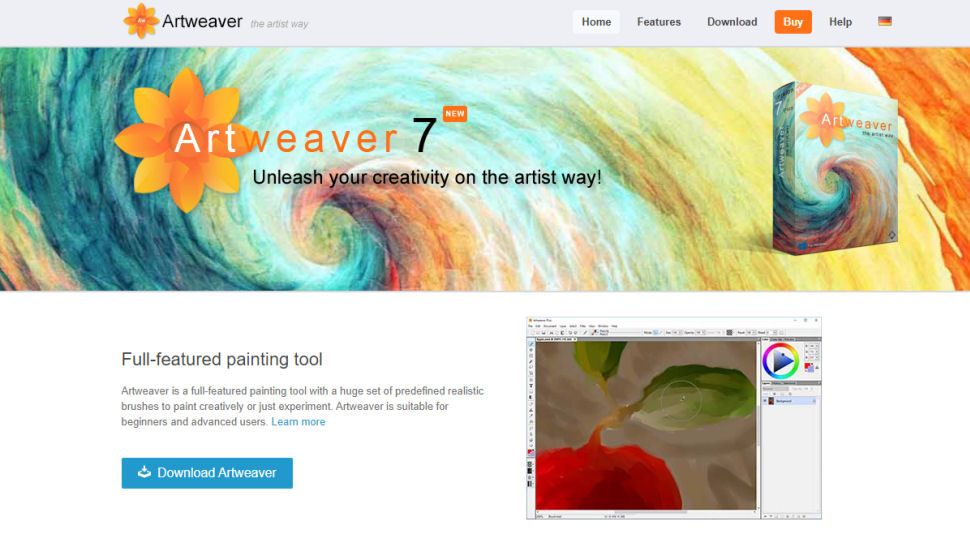 Artweaver is one of the oldest painting tools and the software is now in its seventh edition. The app provides you with a diverse set of pre-made brushes and pencils which can be used to create amazing works of art.
Not only does Artweaver offer an intuitive and easy-to-use interface that makes it suitable for novices, but it also has an impressive configurable brush system. So while you can choose from a variety of pre-made brushes, you can also modify them to suit your exact needs.
Additionally, Artweaver has another strong point when it comes to working on joint art projects, as you can use the app to collaborate with other people on the same document. Of course, you will need to be online to do so.
Want to get a better idea of ​​your artistic process and exactly how it happened? Then you can get the app to save your work. This way you can review, assess and (hopefully) improve your abilities. Currently, Artweaver is only available on Windows, but it is very cheap and a free version is also available, although it has limited functionality compared to the paid version.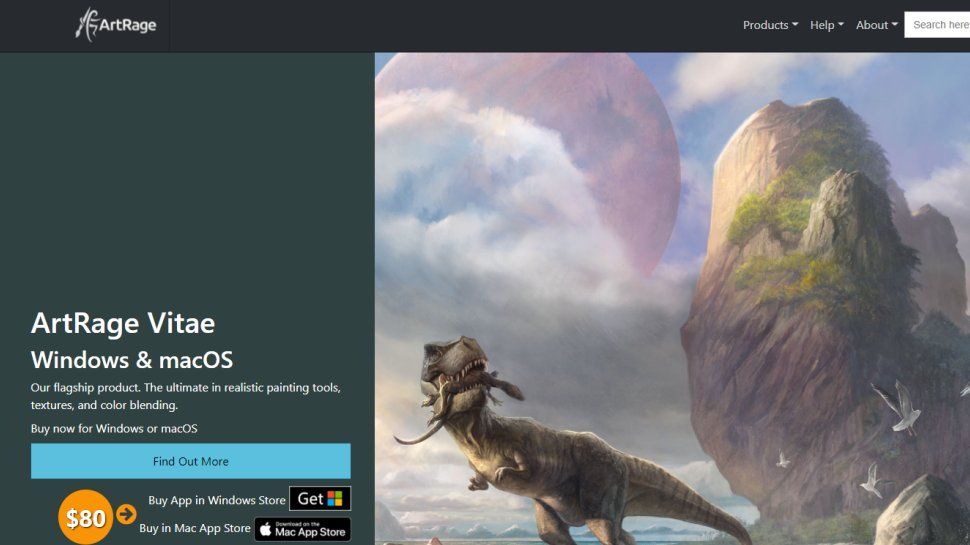 ArtRage is an art program primarily for Windows and Mac, but also has app versions for iOS and Android.
It packs a good range of painting features, like pencils, pens, and oil paint brushes, as well as digital editing features like layers, transforms, filters, and custom brushes.
In addition to tablet apps, desktop versions are available in full and lite versions, with the Lite version being half price.
There is also a good range of support options available on the website, such as manuals, tutorials, and an online community for advice, suggestions, tips, and tricks.
---
Other drawing and painting software to consider
While we've covered some of the big hits in drawing and painting software, there are some good lower-tier programs to consider if you'd rather not pay for a big program. Here we'll look at some of the other alternatives you might consider, particularly if you're looking for something more entry-level, or just proficient in art and design.
PaintShop Pro is a neat little art program. Although not as comprehensive as some of the above, it is still very competent software for many aspects of art and design. Be it photo editing, drawing, or creating/designing graphics, there are plenty of additional tools and plugins available to achieve the desired effect. Originally developed by Jasc, it is now part of Corel's stable of creative programs.
Adobe Illustrator can sometimes be considered the little brother of the more powerful Photoshop, but do not neglect its possibilities. While Photoshop was originally designed for photo editing, Adobe Illustrator has always been designed around illustration and drawing. You don't have to choose between one or the other, however, as if you subscribe to even the basic Adobe Creative apps plan, you can have Photoshop and Illustrator together.
Sketchup is more focused on 3D design than general painting and drawing, but it's worth considering if that's the main reason you need software for drawing. Even better, there's a free version, but even the paid versions are relatively cheap compared to some of the versions above, with the yearly cost varying depending on how many features you want to unlock.
GIMP is a dedicated art program specifically designed to run on Linux operating systems. While it might not be as powerful as some of the software listed, it puts a lot of effort into doing a lot of things, from photo editing to sketching to designing. Anyone who's ever worked with Linux has probably heard of it and even has a copy, but if you're considering switching to Linux but aren't sure what creative software is available, you could do a lot worse than try GIMP.
Microsoft Paint is a basic artistic package that comes with every installation of Windows, and has been since at least Windows 3.x. The release of Windows 10 saw the addition of 3D editing tools, but let's be fair, it's still a simple program that won't compete with anything else on this list. However, due to the easy availability of MS Paint, it is worth mentioning – if nothing else as it has a basic toolkit which is extended by other software.
We have also selected the best graphic design software.