Best Graphics Tablets for Digital Artists on Amazon India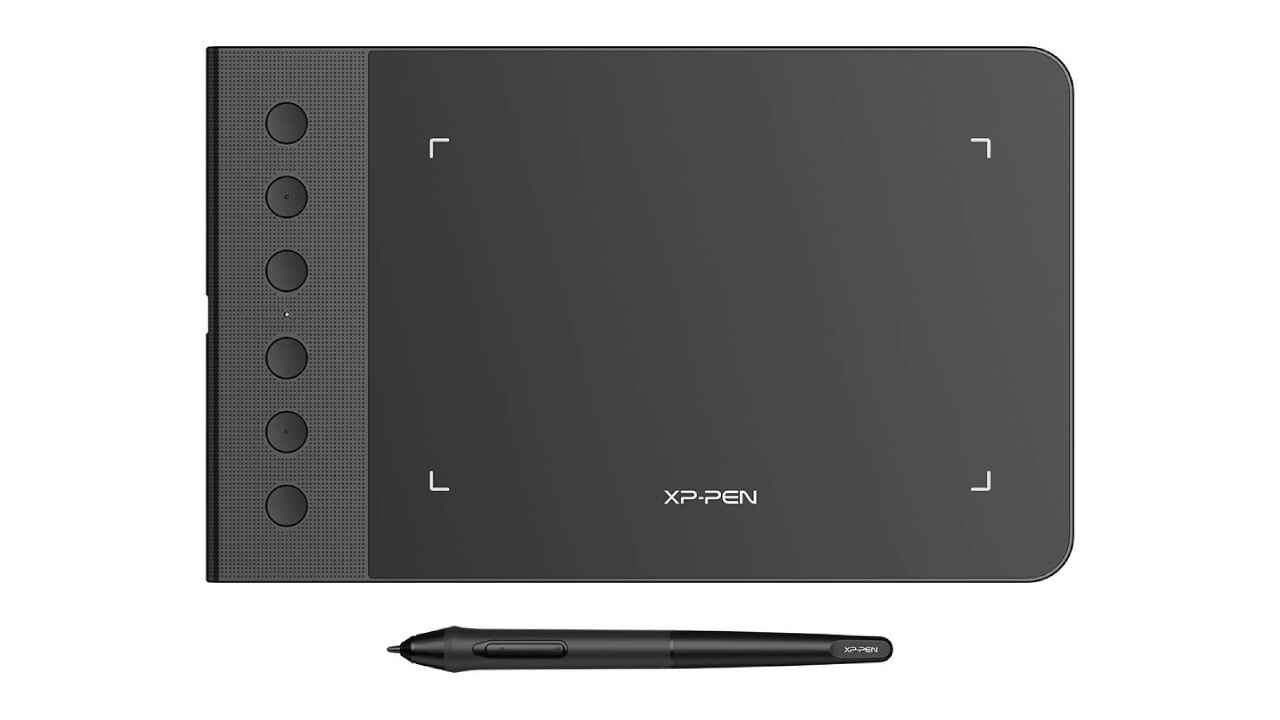 Graphics tablets are incredibly powerful tools for creators. These input tools allow creators to perform specific strokes with precise movements. Here are some of the best options you can choose from on Amazon.
What graphic designers prefer for creating digital masterpieces is a graphics tablet. A graphics tablet allows touch pen input, which can help you make precise and fine adjustments to the art. Operating a graphics tablet is also quite simple – just plug it into your laptop's USB-A ports, and once the pen is on, you're good to go. Using Adobe applications such as Illustrator and Photoshop becomes much easier when you navigate with a stylus rather than a mouse. So if you can't decide which graphics tablet is right for you, here are some of the best choices found on Amazon.
XP-Pen Deco01 V2 Digital Graphics Pen Tablet
Here's a graphics tablet that lets you easily create and edit digital art. It's designed for professionals, and rather than limiting you to grid-style drawing, it has multiple touch points that allow you to freely create the art you want. You can hook it up to an external display or laptop and use the tablet to move the brush or other tools around the screen. The tablet also comes with a stylus that can help you make beautiful additions to digital art. A cool feature is pressure sensitivity, which means you can adjust strokes by managing the pressure applied.
Wacom One by CTL-472/K0-CX
This graphics tablet helps you get back to your artistic roots and rethink the way you create digital art. It features a dotted grid on the surface, which you can use as a reference and easily create visually appealing art. The tablet also features pressure-sensitive, pen-tip-only support that helps you get pen-like feedback, resulting in realistic digital drawings and textures. The pen also has two buttons, which can function as left and right mouse buttons. These buttons can be configured to perform various tasks in different applications, which makes the pen much more versatile in its use.
XP-Pen StarG640S Android Supported Graphics Drawing Tablet
Here is one of the best graphic drawing tablets for digital artists. It has quite a large surface area which means you can use it to the fullest with the supported apps. The large size lets you draw more things at once and lets you navigate your workspace more efficiently. Moreover, the graphics tablet also comes with 6 shortcut keys, which can be assigned to various functions in Windows and Adobe graphics applications. This helps improve your productivity and lets you get things done with ease.
VEIKK S640 V2 supports Android graphics tablet
It's 6 inches long and 4 inches wide, which means it's quite compact and about the size of an A6 sheet of paper. This size is ideal for creating digital art. The tablet is compatible with a host of Windows and Android design apps such as Autodesk, Sketchbook, Glow Draw and others. If your workflow uses these apps, the graphics tablet makes it a more comfortable experience for working and drawing. Overall, the tablet is a great value choice.