Digital artists and designers to follow on Instagram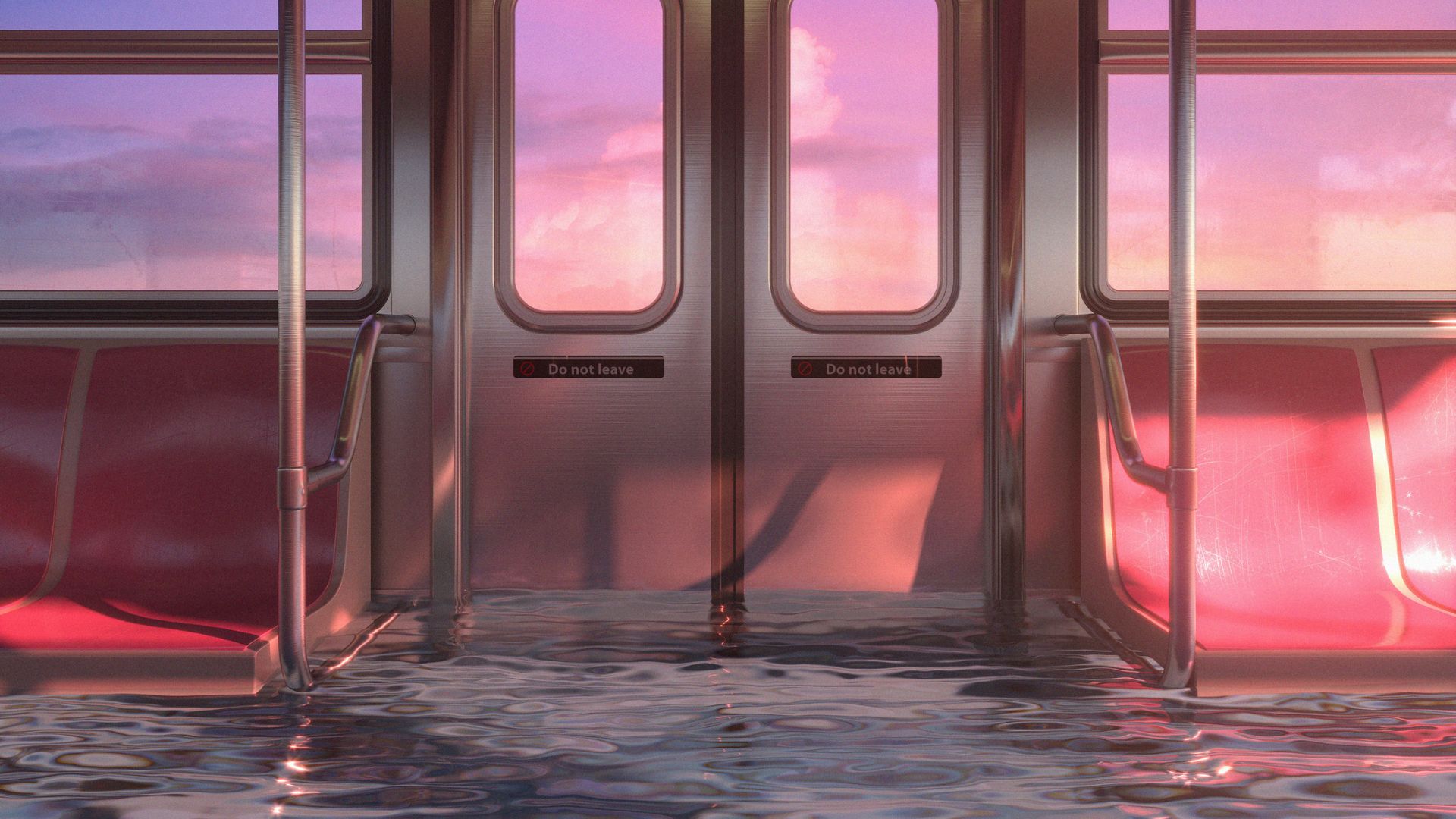 Since the start of the digital age and with the rise of the metaverse today – the lines demarcating art have become increasingly blurred, leading creatives everywhere to explore endless ways to conceptualize spaces.
Digital renderings have long served architects and interior designers to help visualize effortlessly before building begins.
But – a new generation of digital artists is taking this craft one step further.
Rooted in spatial design, their ideas present a new creative current defined by the fusion of digital techniques and an aesthetic that oscillates between reality and fantasy.
Using digital technology from 2D or 3D imagery and animations to interactive digital installations, art that incorporates virtual or augmented reality, NFT artwork and more – their work seamlessly blends design and technology.
Freed from the constraints of the physical world, their dreamscapes expand design possibilities.
Want a daily dose of design inspiration? Look no further because these Instagram accounts immersed in imagination and creativity are all you need.
Get ready and scroll!
Andres Reisinger
Originally from Argentina, with his "unclassifiable" studio in Barcelona that bridges the gap between the imaginary and the tangible – Andrés Reisinger is one of the most sought after digital artists.
Part of a new wave of designers exploring the endless potential of 3D and the NFT market, his work is very versatile and diverse.
Fusing reality and fiction through surreal landscapes, utopian architectural renderings, hyper-stylized interiors, alluring furniture and objects, Reisinger creates immaculate visuals that showcase the arresting possibilities of digital design.
With just a glance at his account, you'll see that his instantly recognizable imagery is characterized by a striking minimalism in which unexpected shapes, a brilliant color palette and experimental use of textures, light and fluffy materials lend a liveliness. unique visual. .
Paul Milinsky
Renowned digital artist and designer based in Melbourne, Paul Milinski is known for creating ethereal worlds, fantastical scenes and vast alluring landscapes.
Refreshing and enjoyable, his surrealist work seamlessly blends architecture, interiors, still life and landscaping.
Even at a glance, the incredible details of his digital artworks begin to reveal themselves, drawing you into the beauty of his emotive dream spaces.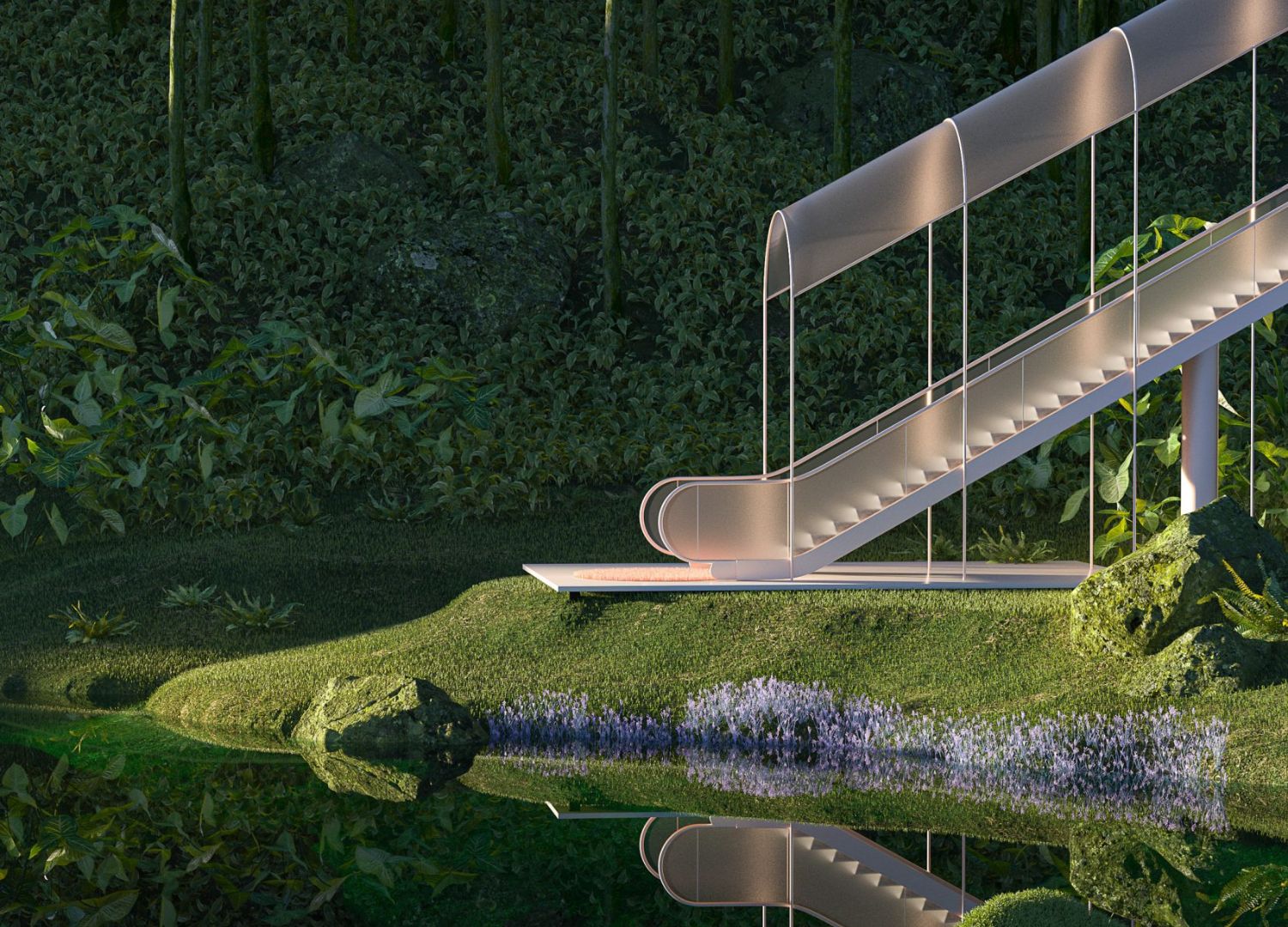 With an innate desire to explore the new frontiers of digital art, Milinski draws inspiration from it to create images that influence current and future generations.
"I believe that we are only at the beginning of the most important art movement in history and that people will always want to experience something exciting.
For this to happen, boundaries must be pushed and the status quo always challenged! said Milinski.
Today, he has sold several NFT art collections and is beginning to incorporate his NFTs into the metaverse to provide an even more unique experience for potential buyers.
Take a look at her feed and get mesmerized!
Philippe Hodas
Filip Hodas, an artist based in Prague, has made a name for himself creating 3D renderings that give us a glimpse of an alternate dystopian reality.
Balancing fact and fiction with elaborate and detailed renderings – his captivating designs have a knack for grabbing attention, often playing with well-known video games, cartoon characters, fast food chains and other recognizable imagery of pop culture, providing a contradictory sense of nostalgia and foreboding.
His mind-bending creations transport the viewer into a hyper-realistic space, earning him a loyal following over the years.
From his captivating Pop Culture Dystopia series of viral works to his impressive list of collaborations with brands like Adidas, Coca Cola and Adobe – his account gives you an extraordinary view into his digital universe.
Hayden Clay
Invoking positive change through art – Hayden Clay is a visual artist currently living in Brooklyn, New York, creating artwork that explores diverse ideas blending nostalgia with whimsical beauty.
"A former photographer, I focused on creating sensory and lush images and most photography explored the blending of light by combining multiple exposures on film.
Some ideas turned out to be too surreal to be created behind closed doors, so I switched to 3D illustrations in order to build my visions with more control. » said Clay.
As seen in its flow, its 3D renderings and breathtaking spaces bathed in light and water illustrate the potential impact of rising sea levels.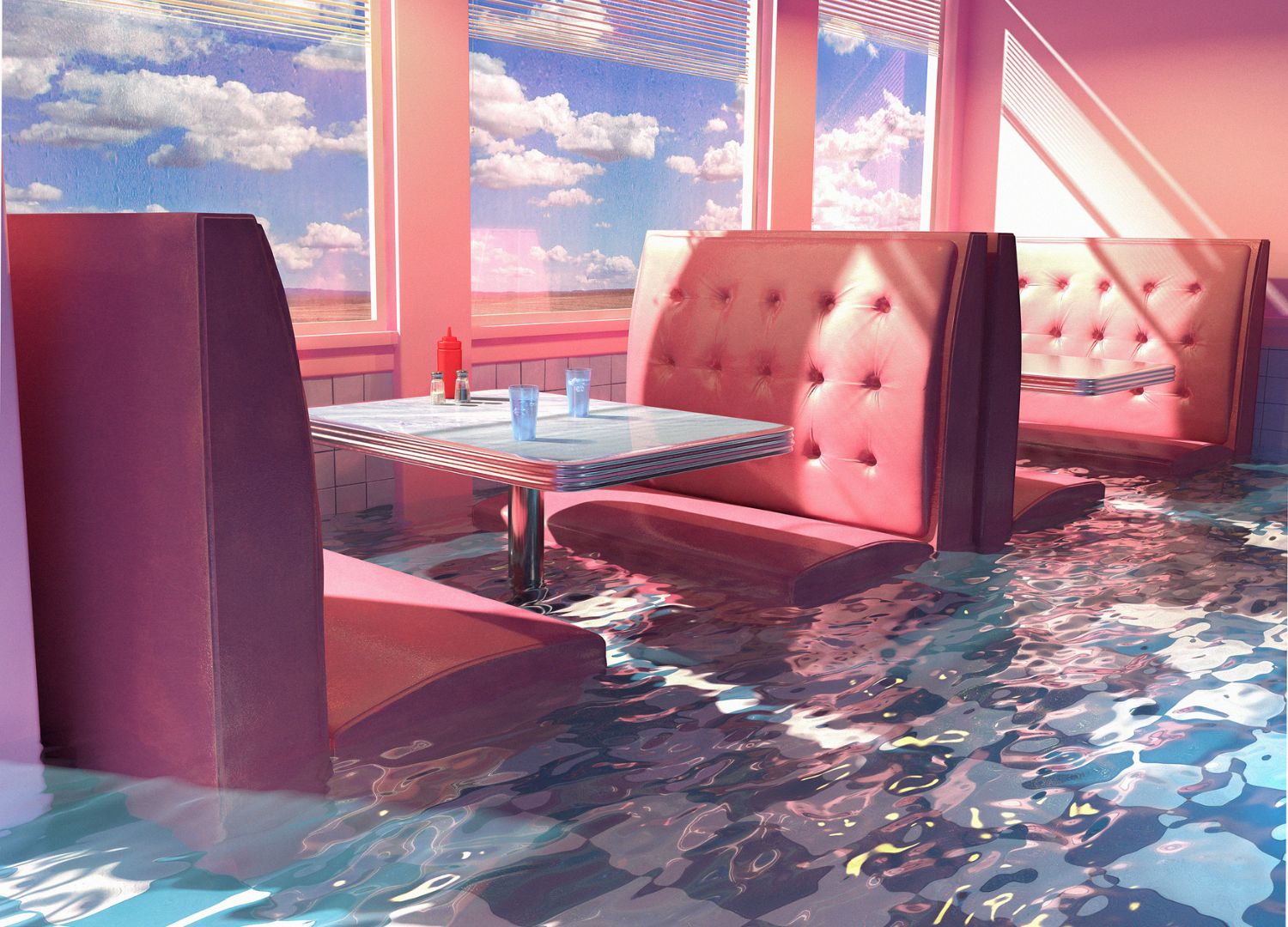 Flooded scenes of everyday life, from subway stations to cinemas and restaurants, have a dreamlike quality with beautiful blue skies and pink hues, in Clay's digital images inspired by climate change.
Notoo Studio
Based in Formigine, Italy, creating photorealistic environments – notooSTUDIO is an independent and multidisciplinary creative laboratory of designers dealing with the production of 3D and photographic images, installations and scenography.
With constant research, based on technical and artistic skills, they travel between the world of interior design and visual communication, accompanying their clients throughout the development of their projects, from the study of the product to its marketing.
"Inside Art is one of our projects that pays homage to artists from Giorgio de Chirico to Escher and introduces their style into the world of 3D with dreamlike but at the same time contemporary environments" says the studio.
Guided by creative intuition, technology and a dash of unpredictability, the eclectic aesthetic brings their stunning designs to life, as seen on their account.